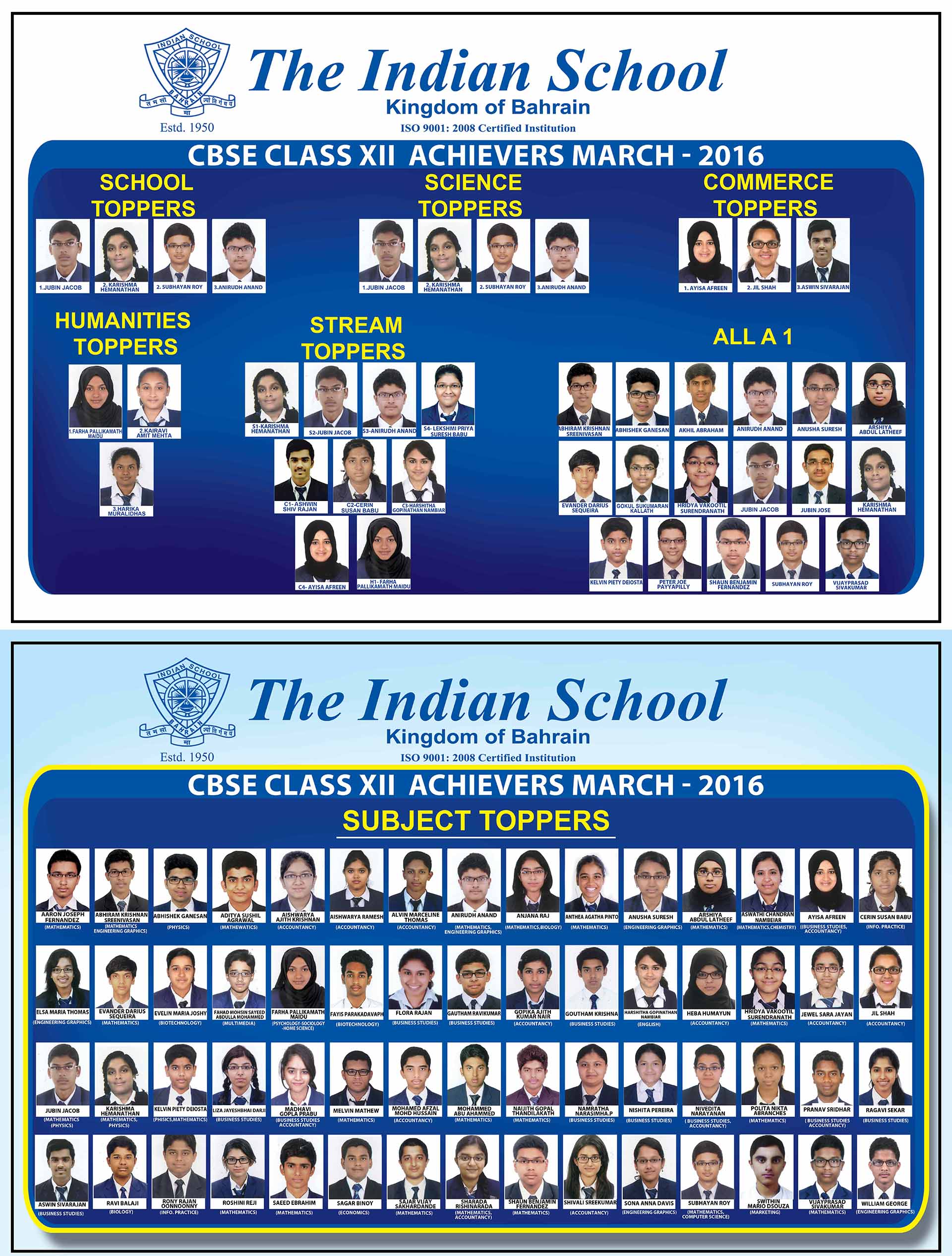 CBSE 12th Exams Results
Excellent Results for our School in 12th CBSE Examinations with Island toppers 484 out of 500, 4 students Scoring centum. (Computer Science 1,Bio tech 2, Chemistry 1).
Overall Pass percentage 98.3% compared to last years 95%, Passpercetage in Science 98.6 %(Last year 97%), Commerce 97.6% (Last year 92%), Humanities 100 %(Last year 91%).
17 students scoring A1 in all subjects (Last year 10). Total number of students appeared is the highest this year which is 639 (Last year 574).

Congratulations to all the students, teachers, Parents and the entire school faculty for achieving this excellent result.
---
Posted on 29 May 2016